Explore the Benefits of Owning a Home in Spring Hill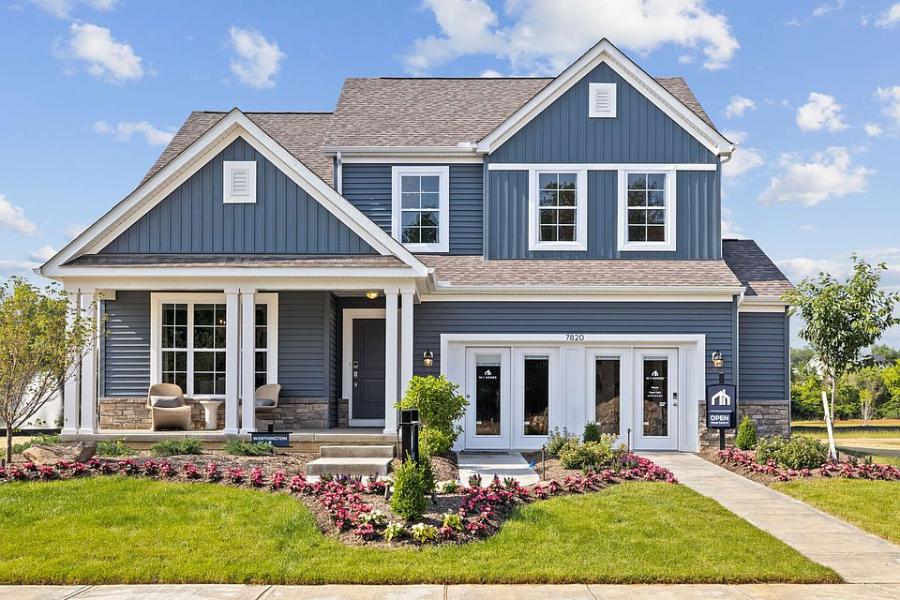 Spring Hill, with its charming landscapes and vibrant community spirit, stands as a testament to the allure of suburban living. Therefore, owning a home in Spring Hill is an enchanting embrace of nature and community charm.
The town's lush, green surroundings and numerous parks create a seamless connection between home and the great outdoors, offering residents the symphony of chirping birds and the opportunity for outdoor activities.
Beyond the natural beauty, Spring Hill fosters a close-knit community, providing a sense of belonging through local events and markets. Families benefit from quality education in reputable schools that prioritize holistic development.
Additionally, despite its serene escape from the urban hustle, Spring Hill strategically offers proximity to urban amenities, ensuring residents enjoy the best of both worlds. The town's real estate market's steady appreciation proves it to be a wise investment, while the serene atmosphere promotes health and wellness through active lifestyles. We have curated this blog in order to discuss and highlight the benefits of buying homes for sale in Spring Hill, TN.
Time To Embrace Nature Through Homes For Sale In Spring Hill, TN
One of the primary attractions of Spring Hill is its lush, green surroundings. Owning a home here means waking up to the symphony of chirping birds and the gentle rustling of leaves. The town boasts numerous parks and nature reserves, providing residents with ample opportunities for outdoor activities. Whether it's a morning jog, a family picnic, or simply unwinding amidst nature's beauty, Spring Hill ensures a seamless connection between your home and the great outdoors.
Community Charm
Unlike the bustling city life, Spring Hill offers a close-knit community where neighbors are more than just faces passing by. The town's social fabric is tightly woven, fostering a sense of belonging that is often elusive in larger urban centers. From local events to community markets, there's always a chance to engage with fellow residents and build lasting connections. Owning a home here means becoming a part of a community that cares.
Quality Education
For families, the prospect of providing quality education to their children is a significant consideration. Spring Hill shines in this regard, boasting reputable schools that prioritize academic excellence and holistic development. The nurturing environment ensures that your children receive the best possible start in life, making your home an investment not just in property but in their future as well.
Proximity to Urban Amenities
While Spring Hill offers a serene escape from the urban hustle, it is by no means isolated. The town is strategically located, providing convenient access to nearby urban centers and essential amenities. Whether it's shopping, dining, or cultural experiences, you're never too far away from the offerings of a city. This balance allows homeowners in Spring Hill to enjoy the best of both worlds.
Real Estate Appreciation
Investing in real estate is a substantial financial decision, and Spring Hill has proven to be a wise choice for many. The town's real estate market has shown steady appreciation over the years, making it a promising investment for those looking to build wealth through property ownership. As the community continues to thrive, the value of your home becomes not just a shelter but a valuable asset.
Health and Wellness
The serene atmosphere of Spring Hill contributes significantly to the overall well-being of its residents. Away from the stressors of city life, homeowners can embrace a healthier lifestyle. The availability of parks, walking trails, and recreational spaces encourages an active way of life, promoting physical fitness and mental well-being. Owning a home in Spring Hill is an investment not just in property but in a healthier, more balanced lifestyle.
Seasonal Delights
Spring Hill, true to its name, comes alive in spring with an explosion of colors and fragrances. The blooming flowers, mild temperatures, and the general sense of renewal make it a delightful place to call home. Owning a property here means experiencing the magic of each season, with spring being a particular highlight that transforms the town into a picturesque haven.
Final Thoughts
All in all, the benefits of owning a home in Spring Hill extend far beyond the physical structure of the house. It's about Discovering Your Dream Home and embracing a lifestyle that prioritizes nature, community, and a harmonious balance between urban and suburban living.
You can now embark on a transformative homeownership search with Middle Tennessee Real Estate. With us, you can uncover a diverse array of properties customized to match your unique preferences and needs. We are committed to providing excellence; our seasoned team is at your service, ready to expertly guide you through the entire process, bringing your real estate aspirations to life. Seize the moment and secure a home that perfectly harmonizes with your lifestyle.