Invest in the Future – Land for Sale in Middle Tennessee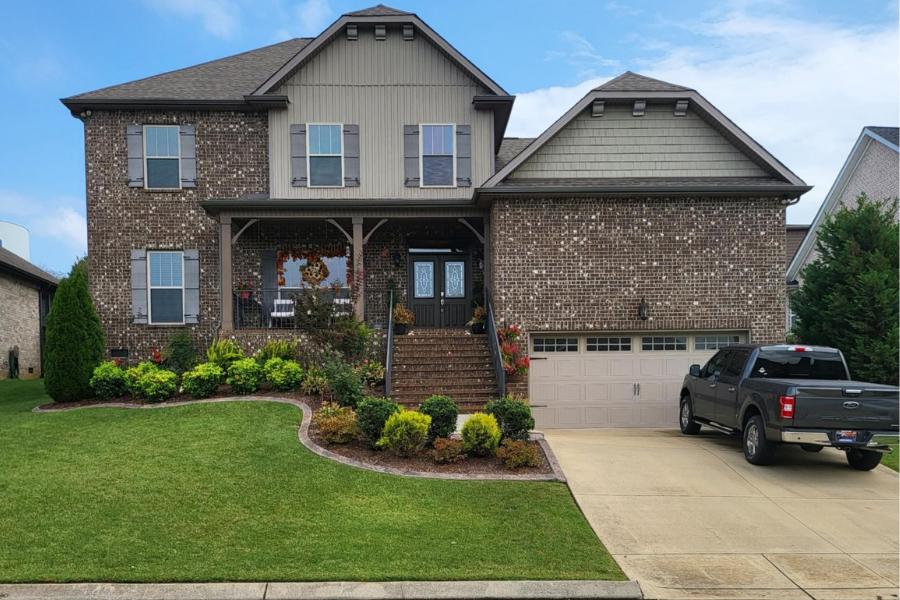 Nestled in the heart of the United States, Middle Tennessee is a region of unparalleled natural beauty, rich history, and vibrant culture. It's no wonder that more and more people are looking to invest in the future by purchasing home and land for sale in Middle Tennessee. Whether you're seeking a picturesque plot for your dream home, considering agricultural opportunities, or exploring land as an investment, Middle Tennessee offers a diverse range of options.
Investing in home for sale in Middle TN is a forward-thinking decision. Middle Tennessee's scenic beauty, recreational opportunities, rich history, and proximity to thriving cities make it an attractive destination for land buyers.
Whether you're seeking a peaceful countryside retreat, a place to build your dream home, or an investment in your future, Middle Tennessee offers diverse options. With the land values appreciating over time and the flexibility to use the land according to your preferences, it's an investment that promises personal and financial rewards.
In this article, we'll delve into the many reasons why investing in land in Middle Tennessee is an attractive prospect and what you should consider when looking for that perfect piece of paradise.
The Appeal of Middle Tennessee
Middle Tennessee encompasses a wide variety of landscapes, from rolling hills and lush valleys to meandering rivers and serene lakes. This natural diversity is one of the region's most significant attractions. Whether you prefer the tranquil countryside or a property with riverfront views, Middle Tennessee has something to offer every land buyer.
1. Scenic Beauty: Middle Tennessee's landscapes are known for their stunning beauty. Purchasing land here means you'll wake up to picturesque views and breathtaking sunsets every day.
2. Recreational Opportunities: For those who enjoy the great outdoors, Middle Tennessee is a paradise. From hiking and horseback riding to boating and fishing, you'll have endless recreational opportunities right at your doorstep.
3. Rich History: This region has deep historical roots. You can explore Civil War battlefields, historic towns, and cultural sites that tell the story of Middle Tennessee's past.
4. Thriving Cities: While Middle Tennessee is largely rural, it's home to vibrant cities like Nashville and Chattanooga. Living nearby gives you easy access to urban amenities, including excellent healthcare, education, and entertainment.
What to Consider When Buying Land in Middle Tennessee
When you've decided to invest in land in Middle Tennessee, it's essential to consider a few key factors to ensure you make a well-informed decision.
1. Land Usage: Determine your intended use for the land. Are you looking to build your dream home, start a farm, or use it for recreation? Different types of land may be better suited to specific purposes.
2. Location: Middle Tennessee offers a wide range of landscapes, from rural to suburban. Consider the location carefully, as this can significantly impact your lifestyle and convenience.
3. Zoning and Regulations: Familiarize yourself with local zoning laws and regulations. They can affect your ability to build, farm, or use the land as you wish.
4. Infrastructure and Utilities: Ensure that the land has access to essential infrastructure like roads, electricity, and water. The availability of utilities can impact your quality of life.
5. Resale Value: Even if you're purchasing land with no immediate plans to sell, it's wise to consider its resale value. Look at the trends in the area and assess its long-term growth potential.
6. Work with a Real Estate Agent: Partnering with a local real estate agent who understands Middle Tennessee's nuances can be invaluable. They can help you find the right property and navigate the complexities of land buying.
Land Investment in Middle Tennessee
Investing in land can offer various financial and personal benefits:
1. Asset Appreciation: Land values tend to appreciate over time, making it a stable long-term investment. In Middle Tennessee, with its growth and development, land appreciation can be significant.
2. Income Generation: If you're purchasing agricultural or farmland, it can generate income through crop cultivation or leasing to local farmers.
3. Personal Retreat: Owning land in Middle Tennessee provides you with a personal retreat, a sanctuary to escape the hustle and bustle of city life.
4. Building Your Dream Home: Many people buy land to build their dream home. With the freedom to design and construct your ideal living space, you can create a place that reflects your lifestyle and preferences.
5. Conservation and Wildlife: Middle Tennessee's natural beauty makes it an ideal location for conservation or wildlife enthusiasts. Purchasing land allows you to preserve and enjoy the region's natural wonders.
Finding Your Piece of Paradise
If you're interested in purchasing land for sale in Middle Tennessee, it's crucial to work with local real estate professionals who understand the region's unique characteristics. At Middle Tennessee Real Estate, we specialize in connecting land buyers with the perfect properties that match their dreams and aspirations. Our experienced team can guide you through the process, from exploring available listings to closing the deal.
Investing in land in Middle Tennessee is an investment in your future, offering a blend of nature, culture, and growth. As you embark on this journey, be prepared to embrace the charm and opportunities that this beautiful region has to offer.
To find your own piece of paradise in Middle Tennessee, call us today to start your land-buying adventure. With Middle Tennessee Real Estate, your dreams are just a step away.