Middle TN: The Place to Live and Work!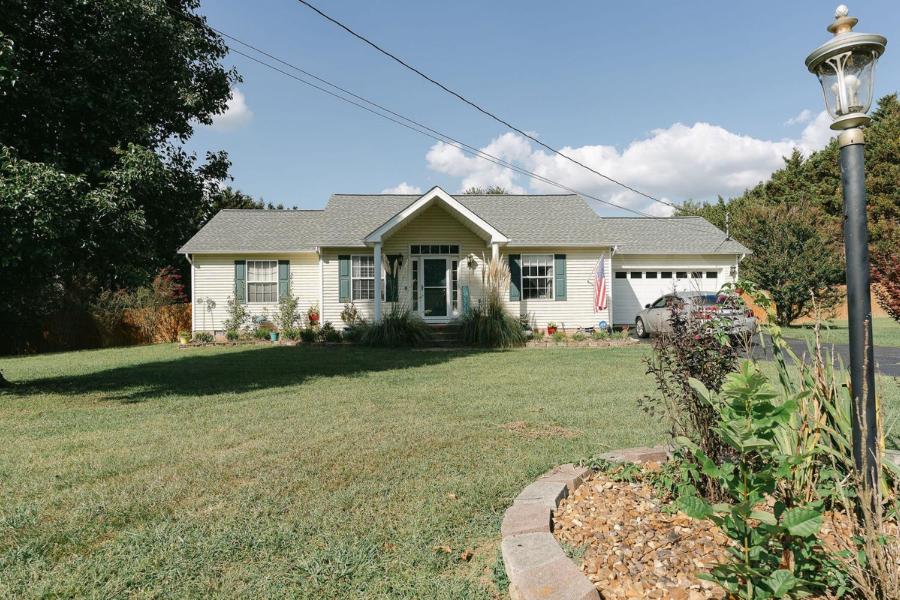 Explore a path to economic prosperity by considering homes for sale in Middle Tennessee—an area that seamlessly combines tradition and innovation, solidifying itself as an economic hub. With Nashville as its vibrant epicenter, Middle Tennessee attracts businesses, presenting a range of job opportunities in healthcare, technology, and the flourishing music and entertainment sector. Beyond the allure of Nashville's lights, cities like Franklin, Murfreesboro, and Spring Hill provide dynamic employment options across various industries, enabling professionals to pursue diverse career paths without sacrificing lifestyle preferences. Enveloped in cultural richness, Middle Tennessee, renowned as the "Music City," reverberates with country, rock, and blues melodies, complemented by historic landmarks, museums, and lively festivals.
Additionally, placing residents' well-being at the forefront, the region features scenic landscapes, inviting outdoor exploration through hiking trails and parks, fostering a sense of belonging that's ideal for families. The robust real estate market in Middle Tennessee, especially in cities like Franklin and Spring Hill, offers a variety of homes for sale in Middle, TN, ranging from historic homes to modern developments. Educational excellence, a strong community spirit, and a distinctive balance between urban energy and suburban tranquility collectively position Middle Tennessee as an extraordinary place to establish a home.
Get Economic Prosperity Through Homes For Sale In Middle TN
At the crossroads of tradition and innovation, Middle Tennessee has established itself as an economic powerhouse. With Nashville, the vibrant capital, at its core, the region has become a magnet for businesses, fostering an environment ripe with job opportunities. The robust economy spans diverse sectors, from healthcare and technology to the thriving music and entertainment industry, ensuring a plethora of career paths for residents.
Dynamic Employment Opportunities
Middle Tennessee's allure extends beyond the glittering lights of Nashville. Cities like Franklin, Murfreesboro, and Spring Hill offer dynamic employment opportunities in a range of industries. The region's growth is not just confined to a single sector, allowing professionals to explore diverse career avenues without compromising on their preferred lifestyle.
Cultural Richness
Middle Tennessee is a melting pot of culture and heritage. Nashville, often hailed as the "Music City," resonates with the soulful tunes of country, rock, and blues. Beyond the music scene, the region boasts historic landmarks, museums, and a rich tapestry of arts and festivals. Living and working here means immersing oneself in a cultural mosaic that nurtures creativity and celebrates diversity.
Quality of Life
In the quest for a fulfilling life, Middle Tennessee stands out as a region that prioritizes the well-being of its residents. Boasting picturesque landscapes and a temperate climate, the area invites outdoor enthusiasts to explore its hiking trails, parks, and recreational spaces. The commitment to green spaces and community engagement fosters a sense of belonging, making Middle Tennessee an ideal place to raise a family.
Real Estate Resilience
As the region thrives, so does its real estate market. Middle Tennessee has shown resilience in the face of economic fluctuations, making it a favorable destination for homeowners. Cities like Franklin and Spring Hill offer a diverse range of housing options, from historic homes to modern developments, ensuring there's a perfect residence for every lifestyle.
Educational Excellence
For families considering Middle Tennessee as their home, the region's commitment to educational excellence is a compelling factor. Renowned universities and top-notch schools contribute to a robust educational system that prepares students for a bright future. The emphasis on holistic development ensures that children not only receive academic prowess but also nurture their creativity and critical thinking skills.
Community Spirit
Beyond the economic and cultural facets, Middle Tennessee's true essence lies in its community spirit. The region exudes a welcoming charm, where neighbors become friends and local events forge lasting connections.
Striking a Balance
What makes Middle Tennessee truly exceptional is its ability to strike a balance between the dynamic pace of urban life and the serenity of its suburban enclaves. Whether you choose to revel in the cosmopolitan energy of Nashville or seek refuge in the quiet charm of Spring Hill, Middle Tennessee offers a spectrum of living options that cater to diverse preferences.
Final Thoughts
All in all, Middle Tennessee stands as a testament to the seamless integration of living and working. It's a region where economic prosperity, cultural richness, and quality of life converge, creating a tapestry that appeals to those who seek not just a place to work, but a place to truly call home.
As you explore the possibilities of residing in Middle Tennessee, you're not just choosing a location; you're embracing a lifestyle that encapsulates the best of both worlds. Lastly, you should choose a reliable and trusted company, none other than Middle Tennessee Real Estate. We are committed to providing you with uncompromising quality and unparalleled services when it comes to buying a home in TN. Call us today.