Navigating the Middle Tennessee Real Estate Market: Tips for Buyers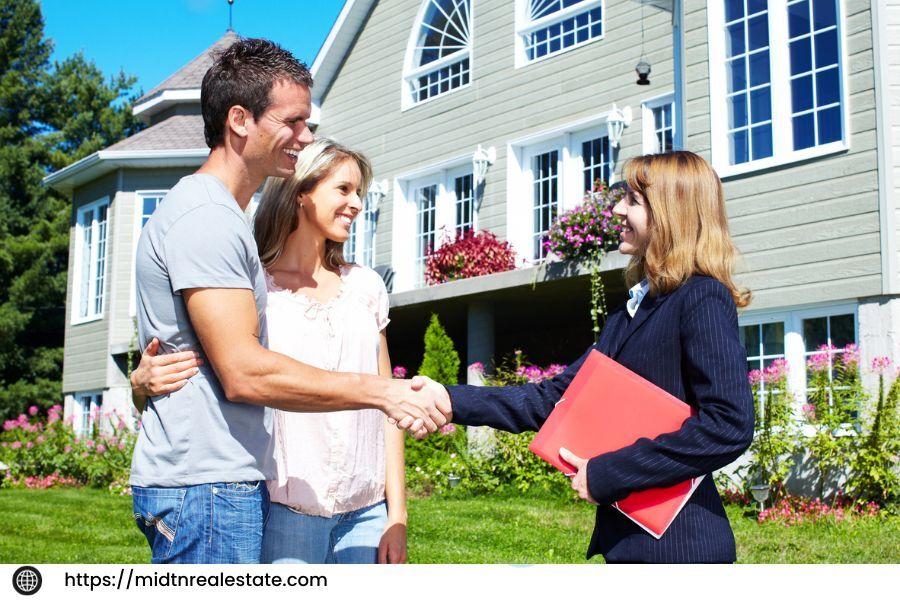 Navigating the Middle Tennessee Real Estate Market: Tips for Buyers
When entering the Middle Tennessee real estate market, it's essential to begin by defining your priorities. Whether you prioritize location, size, style, amenities, or budget, having a clear understanding of what matters most to you will streamline your property search. Explore the diverse neighborhoods of Middle Tennessee to find the one that resonates with your lifestyle and preferences. Collaborating with a local realtor is invaluable, as their expertise can guide you through the market's intricacies. Setting a realistic budget is key to avoiding financial strain. Mortgage pre-approval demonstrates your commitment to sellers and positions you as a strong buyer. Attend open houses to gain insight into different properties and be prepared to act swiftly in this competitive market.
Consider future growth and investment potential, and never overlook the importance of a thorough home inspection. Finally, embrace the vibrant Middle Tennessee lifestyle, rich in culture, natural beauty, and community engagement, for a fulfilling homeownership experience. We have curated this blog in order to help you embark on your Middle Tennessee real estate journey with confidence. Whether you're a first-time buyer or a seasoned investor, these tips will assist you in making informed decisions and securing your dream property in this thriving region.
When It Comes To Middle Tennessee Real Estate - Discuss Your Priorities With Them
Before delving into the Middle Tennessee real estate market, take some time to define your priorities. Determine what matters most to you in a property – whether it's location, size, style, amenities, or budget. Knowing your priorities will help you narrow down your search and make the decision-making process smoother.
Research Middle Tennessee Neighborhoods
Middle Tennessee is known for its diverse neighborhoods, each with its own unique charm and character. Research the neighborhoods you're interested in to understand their culture, amenities, school districts, and safety. Exploring different areas will provide you with a better understanding of where you'd like to call home.
Consult with a Local Realtor
Teaming up with a local real estate agent well-versed in the Middle Tennessee market proves to be an invaluable decision. Their profound knowledge offers valuable insights into market trends, uncovers hidden property gems, and expertly navigates you through the entire purchasing journey. The expertise of a local realtor can significantly elevate your property search and decision-making process.
Set a Realistic Budget
Establishing a realistic budget is essential when navigating the Middle Tennessee real estate market. Consider all costs, including the down payment, closing costs, property taxes, and potential renovations. A clear budget will help you avoid overstretching your finances.
Pre-Approval for a Mortgage
If you plan to finance your home purchase, obtaining a mortgage pre-approval is crucial. It demonstrates your seriousness to sellers and puts you in a stronger negotiating position. Work with a reputable lender to explore your mortgage options and get pre-approved.
Attend Open Houses
Attending open houses is an excellent way to get a feel for the Middle Tennessee real estate market. It allows you to explore different properties, assess their condition, and gauge their value. Take notes and ask questions during open house visits to make informed comparisons.
Be Prepared to Act Swiftly
The Middle Tennessee real estate market can be competitive, with properties often receiving multiple offers. If you find a property that meets your criteria, be prepared to act swiftly. Your realtor can help you craft a compelling offer that stands out to sellers.
Consider Future Growth
Middle Tennessee's cities and suburbs are experiencing rapid growth. When evaluating potential properties, think about their long-term appreciation potential. Research the area's development plans, infrastructure projects, and job opportunities to assess future growth prospects.
Home Inspection is Vital
Never skip a home inspection, as it's a crucial step in the buying process. A thorough inspection can uncover hidden issues that may not be apparent during your initial visit. It provides you with a clear picture of the property's condition and ensures you're making a sound investment.
Embrace the Middle Tennessee Lifestyle
Lastly, embrace the Middle Tennessee lifestyle. This region offers a vibrant cultural scene, beautiful natural landscapes, and a welcoming community. Get involved in local events, explore the great outdoors, and savor the diverse culinary delights. Embracing the lifestyle will make your experience as a Middle Tennessee homeowner even more rewarding.
Wrapping Up
All in all, navigating the Middle TN realtors market as a buyer requires careful planning, research, and expert guidance. By defining your priorities, collaborating with a local realtor, staying informed about the market and getting to know about us, you can confidently pursue your dream property in this thriving region. With the right approach and these valuable tips, you'll be well-prepared to make the most of Middle Tennessee's dynamic real estate opportunities.
Lastly, if you're ready to turn your homeownership dream into reality? Look no further than MTRE, your trusted partner and the leading Middle Tennessee Real Estate company that can help you find your perfect home.