Uncover the Many Benefits of Owning Real Estate in Spring Hill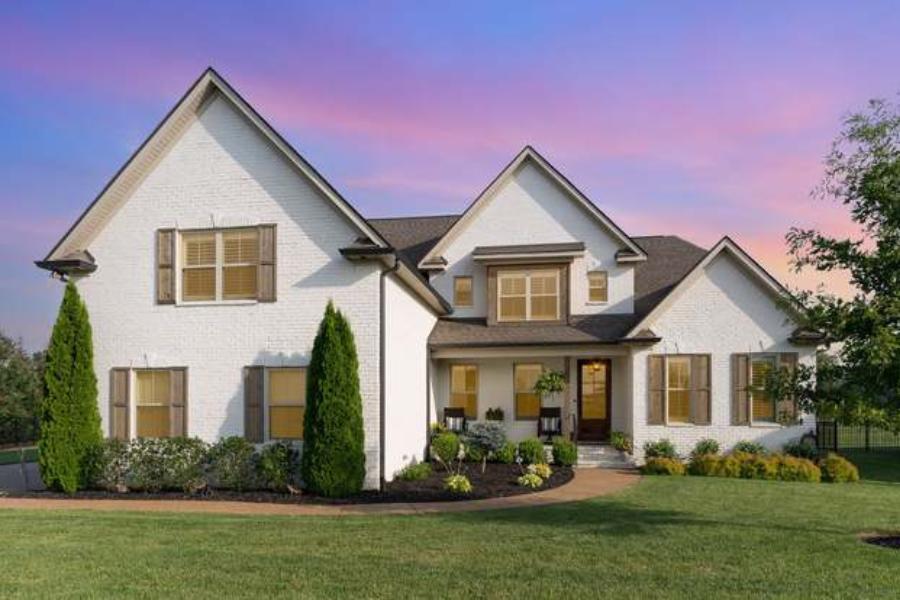 Nestled in the heart of Tennessee, Spring Hill offers a thriving community atmosphere blending historic charm and modern amenities, creating an ideal setting for families, professionals, and retirees. The robust real estate market provides a diverse range of housing options, ensuring that aspiring homeowners or investors can find a property that aligns with their goals. The city's proximity to Nashville enhances its appeal, providing easy access to the vibrant culture, job opportunities, and entertainment offerings of the Music City.
With quality education options, recreational amenities, affordable living, and proactive future development plans, Spring Hill stands out as a welcoming and strategic choice for those seeking a high quality of life and potential for property appreciation. Spring Hill stands out as a prime location for those seeking the advantages of real estate ownership. Whether you're considering buying homes for sale in Spring Hill, Tennessee, or a strategic investment, Spring Hill offers a plethora of benefits that make it a standout choice in the real estate landscape. So, without further wait, let's delve into this blog and learn about it in detail.
Buy Homes For Sale In Spring Hill TN- For Thriving Community Atmosphere
Spring Hill boasts a welcoming and thriving community atmosphere. With a blend of historic charm and modern amenities, the city provides an ideal setting for families, professionals, and retirees alike. The sense of community is palpable, fostering a supportive environment for residents to connect, engage, and create lasting relationships.
Robust Real Estate Market
Spring Hill's real estate market is thriving, offering a varied selection of housing options tailored to diverse preferences and lifestyles. Whether it's single-family homes, townhouses, or apartments, the city accommodates the needs of different demographics. This broad spectrum ensures that prospective homeowners or investors can discover a property that perfectly aligns with their specific goals and aspirations.
Proximity to Nashville
Owning real estate in Spring Hill comes with the remarkable advantage of its close proximity to Nashville. Just a brief drive away, residents enjoy easy access to the lively culture, abundant job opportunities, and diverse entertainment options of the Music City. This strategic location significantly enhances Spring Hill's overall appeal, presenting an attractive choice for those seeking the perfect blend of suburban tranquility and the dynamic offerings of a bustling metropolis.
Quality Education Options
For families, the quality of education is often a top consideration, and Spring Hill delivers on this front. The city is served by well-regarded schools, offering excellent educational opportunities for students. Access to quality education contributes to the overall desirability of the community for families looking to settle in a nurturing and academic-friendly environment.
Recreational Amenities
Spring Hill prioritizes recreation and outdoor activities, providing residents with ample opportunities to enjoy a healthy and active lifestyle. Parks, green spaces, and recreational facilities are woven into the fabric of the city, offering a diverse range of activities for individuals and families. Whether it's hiking, sports, or community events, Spring Hill provides a well-rounded recreational experience.
Economic Growth and Job Opportunities
The city's strategic location and economic development initiatives contribute to its steady economic growth. Spring Hill has seen an increase in job opportunities, attracting professionals from various sectors. The flourishing job market adds another layer of appeal for individuals and families looking to build their lives in a city with promising economic prospects.
Affordable Living
Compared to some neighboring areas, Spring Hill offers affordable living without compromising on the quality of life. The cost of living is reasonable, and the real estate market provides options that cater to various budget ranges. This affordability factor positions Spring Hill as an accessible and practical choice for those looking to invest in a home or property.
Future Development Plans
Spring Hill has proactive plans for future development, ensuring that the city continues to evolve and meet the needs of its residents. Strategic planning for infrastructure, amenities, and community spaces reflects a commitment to sustained growth and enhancement. Investing in real estate in a city with well-thought-out development plans can yield long-term benefits.
Community Events and Culture
The city of Spring Hill values its cultural identity, and residents can immerse themselves in a variety of community events and cultural activities. From festivals to local markets and artistic endeavors, there's always something happening in Spring Hill. This vibrant cultural scene contributes to a rich and fulfilling lifestyle for those who call the city home.
Potential for Property Appreciation
With the city's growth trajectory and strategic location, Spring Hill holds the potential for property appreciation. Investing in real estate in a city with a positive economic outlook and development plans positions buyers to benefit from the increasing demand and desirability of the area.
Wrapping Up
As we wrap up, owning real estate in Spring Hill is not just about having a property; it's about becoming part of a thriving community, enjoying a high quality of life, and positioning yourself for future success. With a robust real estate market, economic opportunities, and a welcoming atmosphere, Spring Hill stands as a compelling choice for those looking to make a smart investment in their present and future.
Lastly, if you want to step into a personalized and seamless home-buying experience? Your dream home is within reach now with the leading real estate company Middle Tennessee Real Estate. Delve into a varied selection of properties designed to match your preferences and requirements.